Welcome to Monokel Berlin. We are a made-to-measure tailor with the ambition to shape how men dress. With Stores in Berlin, München and Riga. We offer made-to-measure suits, shirts, overcoats, jeans and chino trousers and a handpicked selection of accessories such as ties, bow-tie, scarfs, shoes or pocket squares.
The idea of Monokel Berlin was born out of our need to be able to make perfect fitting, high quality garments available at a reasonable and fair price.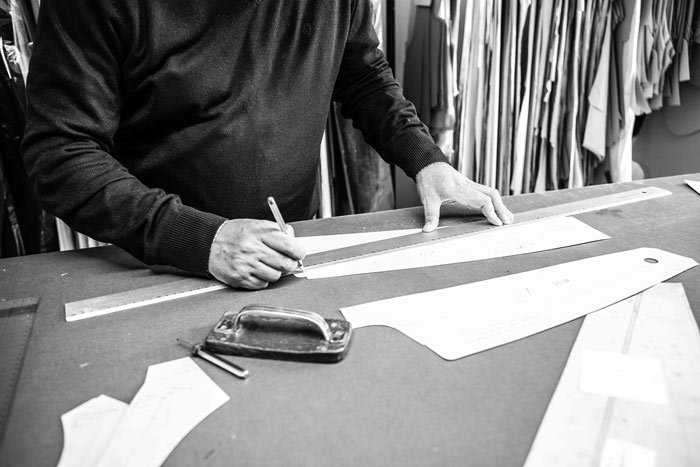 With Monokel Berlin, we have created a brand where you can find your own, individually perfect suit: a suit which has been cut and sewn especially for you; a suit which you have personally designed according to your likes and a suit which will not disguise you.
Monokel Berlin is a fully owner-managed company. Discover how everything started and how we want to transform menswear in the future.
Foundation
Founded by Alexander Davaroukas, Bilal Taher and Philipp Wyss in 2014 in Berlin, Germany.
Opening of the first store
Monokel Berlin is opening it's first store at Linienstraße in Berlin Mitte. Lauch of www.monokelberlin.de.
Opening Riga
Opening of the second store in Riga, Latvia.
Moving into a new location
Moving the Berlin based store into a new location at Rosenthaler Str. due to the successful business development in July 2016.
Denim Jeans and Men's Shoes
Introduction of made-to-measure denim jeans and made-to-order men's shoes
Opening Munich
Opening of the second store in Germany, Munich.
Follow us and read the latest news.
It was a great pleasure for us. There was good music, delicious drinks and exciting discussions on our Opening Party…